Dive into Entertainment Gaming, Esports and NFTs!
iTap is a new age OTT entertainment platform where Gaming, Esports, NFTs & Metaverse content are key engagement drivers. Our smartphone addicted audience of 13-to-30-year digital natives inspires us in creating innovative content; fast being reshaped by Blockchain, Web3 and new economic models of ownership, earning & experiencing. iTap-X, our NFT project aims to ride these revolutionary trends and unveils soon in 2022. Stay tuned.

Download App
Play
iTap is a one-stop Gaming arcade. Are you in the mood for casual games & quizzes or just spinning wheels to discover what you won today? Or you feel an urge to shoot and join a thrilling battle? iTap is building a Games library that offers something for every mood. We started with Esports tournaments and are now focused on P2E games, Metaverse concerts &events and Immersive experiences you enjoy with your friends & avatars. Start your journey with us today
Earn
The more you engage, the more you earn iCoins. iCoin is our virtual coin awarded passively, on-the-fly into your personal wallet. Watch your wallet counter change every minute you spend playing games or quizzes, participate in Esports, watch programs or shop on our platform. iCoins are easily redeemed for Cash, viewing premium content, shopping& discount coupons, mobile top-ups & bill payments. Engaging with iTap is not just joyful, it's a winning experience.
Watch
Whether you watch On-the-Go or at Leisure, spending time on iTap never stops delighting. Our wide range of creatively curated funny Short Forwards, engaging Games & Quizzes and unique 6-to-8-minute stories [Mobisodes] are offered with classic Hindi movies & serials, documentaries, and popular international TV shows. iTap is your daily entertainment destination. Watch it anytime, anywhere. Only effort you need to make is TAP
Shop
Not just great deals, iTap offers products you need without the hassle of extensive searching or multiple site log-ins. Our carefully Curated Ecommerce Store features a hand-picked selection of products & experiences that match your taste, lifestyle & price. iTappers can soon purchase NFTs, digital fashion and other virtual artifacts for the Metaverse. And, every time you shop, besides attractive discounts you earn cashback in iCoins. What could be easier or better?
Create
Unleash your creativity in unique ways beyond imagination. Use tools like 3D avatar creation and showcase your talents &presence in the Metaverse. iTap is your digital playground where you & your friends live an alternate lifestyle. Create NFTs & metaverse content, join live concerts, participate in events & fashion shows, or just hang out with friends at secret digital locations. iTap is your new nexus in social media interaction and creation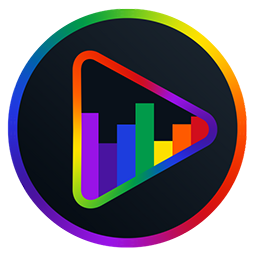 Download App